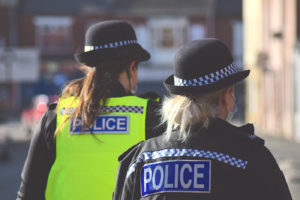 PCC Kim McGuinness says she's disappointed that "years of austerity have forced us into a corner on this" as the green light is given to raising the police precept by an average of £6.67 a year for a Band A property. This is to prevent cuts to vital services that fight crime and allow for essential investment.
The increase would be approximately 56p for those living in a Band A property and that accounts for more than half of the households in the Northumbria Police Force area. This is 83p per month for a Band D property.
Since 2010 budget cuts have meant Northumbria Police has taken the biggest financial hit of all the forces in England and Wales. This has meant the Force has lost more than 1,100 officers and £140m in funds.
A public consultation has revealed the majority of people of Northumberland and Tyne and Wear are prepared to pay a slight increase to keep up work to fight and prevent crime throughout the region.
The PCC and Chief Constable have outlined the essential investment that can now be made that wouldn't be possible if reliant on funding from Central Government alone.
Additional call handlers to improve performance for 999 and 101 services.
Extra resources to tackle cyber-crime and serious and organised crime.
More civilian investigators to support investigations and free up officers.
Workforce investment –supporting our officers to keep them on the beat and tackling crime
At the start of the year, the Police and Crime Commissioner ran a public consultation to see how local residents would feel about paying a small tax rise to ensure Northumbria Police continue to deliver on the priorities that keep local communities safe.
Overall, 61% of those surveyed supported an increase to their council tax contribution, which is to help the police cover the shortfall in government funding and to invest in services. 39% said that they were not prepared to support any increase.
Local precept income is therefore essential to maintain spending power and make sure the Force has the resources it needs to keep neighbourhoods safe, she explained during Tuesday's Police and Crime Panel the Commissioner.
Northumbria Police and Crime Commissioner, Kim McGuinness, said: "There's no hiding from the fact that central government funding just isn't enough. It hasn't been for a long time. The funding is grossly unfair and regionally biased. It's yet another example with how out of touch Westminster is with the needs of communities at the other end of the country.
"Without this money we couldn't ramp up the things that really matter to local people like getting more officers out in the communities.
"Certain areas of our police service would be at risk without this money," she continued.
"The people of the North East want more police not less but there is a lot of bitterness. People shouldn't have to dig into their own pockets to keep their families safe, but they get how important this is – if only those at the top did too.
"I know this is the right decision but it's a decision I make reluctantly especially at time when so many are facing their own financial struggles, particularly in our region where we are left to struggle on."
"We have to do whatever it takes to support local policing though and make the investment needed to fight crime and prevent crime in our area."
The precept was signed off by the Police and Crime Panel at a meeting which took place on Monday 7th February.
ENDS